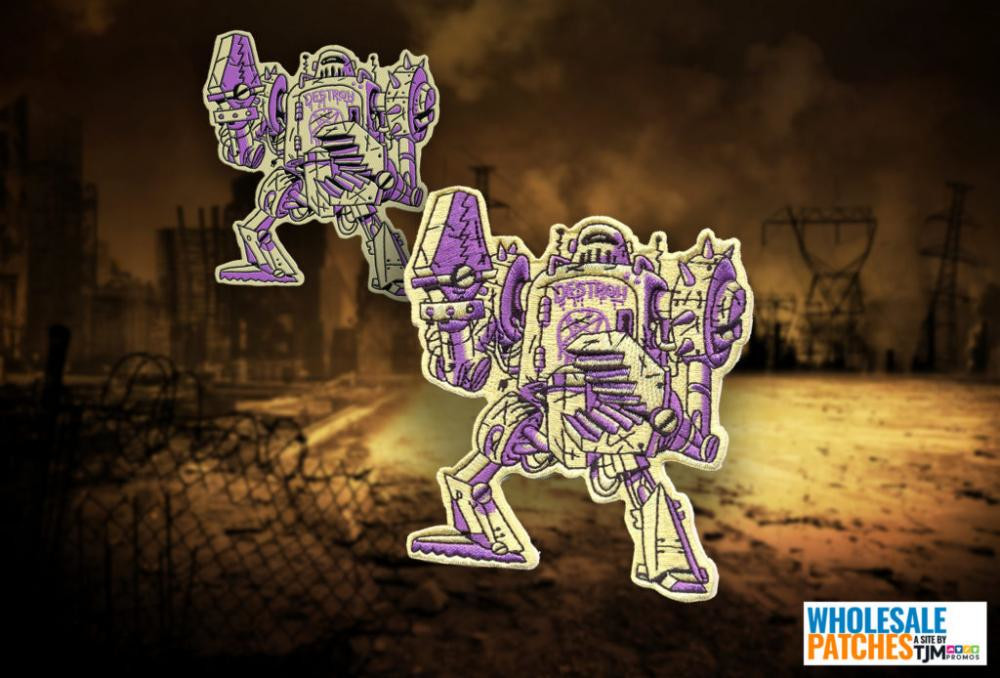 May 19, 2017
Artistic Custom Embroidery Patch Designs Catch Your Audience's Attention!
Artistic custom embroidery patch designs help your patches stand out in a crowd. Patches and other types of embroidery are incredibly popular at the moment, and it's tough to get people to notice your designs. Help your patches stand out by looking at what's popular and finding what people like and respond well to!
Let's take a look at Instagram and Pinterest to find what's popular now.
Using the "#patches" tag on Instagram, we find there are currently over 730,000 posts, with hundreds more added every hour. There is an even mix of people posting new patches they made or recently purchased, and patch sellers looking to show off new designs available for purchase. A quick study shows what types of custom embroidery patch designs are popular.
Band Patches
Band patches have been around since the '70s and '80s in the heyday of the denim jacket. They're certainly showing no signs of slowing down in popularity, with everyone from metal bands to pop artists to indie folk singers designing patches with a logo or other special design.
Many of these are limited edition or collector's items. The more unique or artistic the design, the more people want to own them. You can find plenty of these all over Instagram and Pinterest. Fans scramble to collect patches of their favorite bands to wear on a jacket to the next show.
Pop Culture Patches
Pop culture references are incredibly common and popular custom embroidery patch designs. References to popular TV shows, movies, books, and video games are always a hit with fans of the respective properties.
The more creative the reference, the more people want them. While there are plenty of common patch designs for just about every sort of media property under the sun, the patches that get the most attention are the unique designs that are hard to find elsewhere.
Military Patches
There are a few different versions of these around the internet. One is the standard embroidered patch you've seen already, and the other is a new type of vinyl or PVC patch that's become popular in the last few years. The vinyl patches offer an alternative to standard embroidery that's easier to wash and clean, but also runs the risk of having part of the design detach and fall off.
For the military, popular custom embroidery patch designs include a unit or battalion logo, or an unofficial mascot that members of the unit decide upon. We've seen just about everything under the sun when it comes to military patches – everything from a tank or F-22 jet to a honey badger mascot, and even one design that had a submarine and the hip-hop artist Drake.
Whatever type of custom embroidery patch designs you settle on for your patches, make sure you choose something that's creative and unique. Who knows? Maybe your design will be the next popular patch to make the rounds on Instagram or Pinterest!