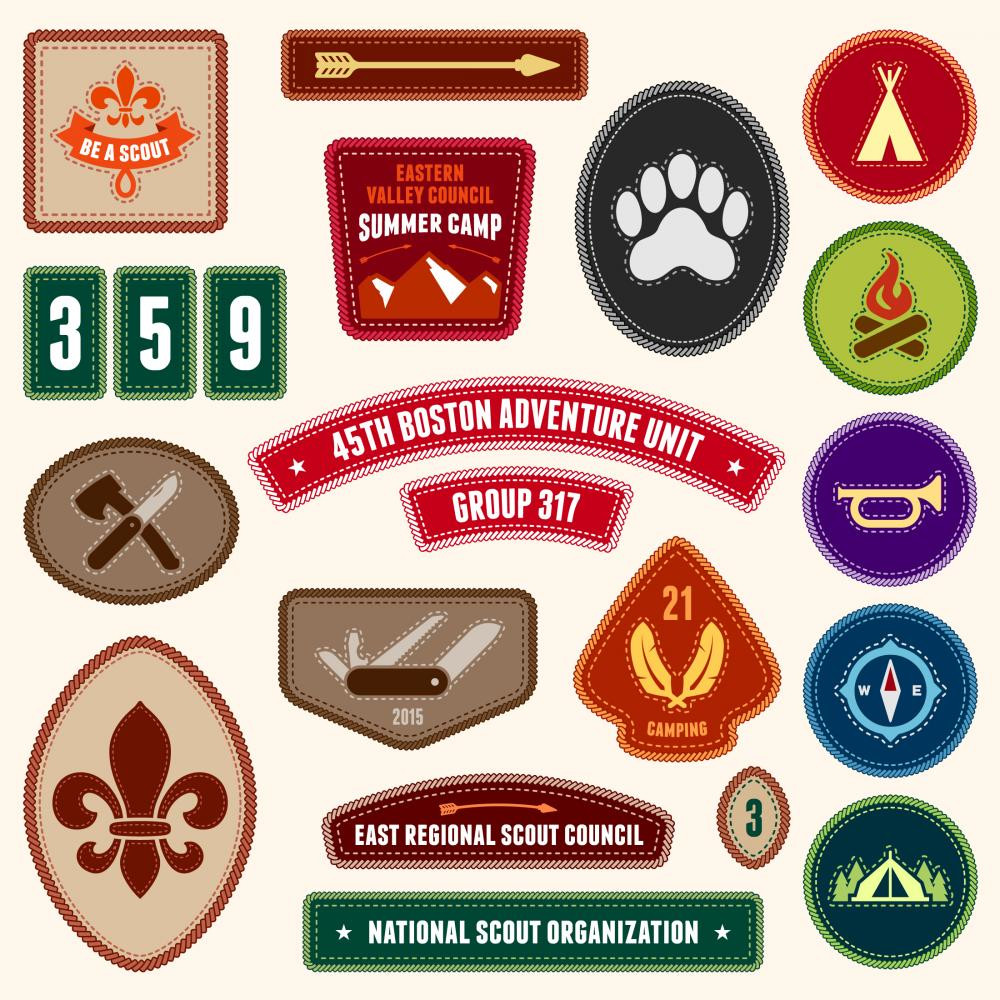 Oct 10, 2016
The Boy Scouts of America program prepares young men for the challenges of life and teaches them many useful skills. Boy Scout patches are the rewards for troop members who reach a certain milestone.
There are many ways a Scout can earn a patch, ranging from community involvement to animal studies to physical activities. There are Boy Scout patches for just about everything. By striving to earn these patches, the scouts learn valuable skills that are useful for the rest of their lives. This helps the Boy Scouts become well-rounded individuals who have a variety of talents in multiple areas.
The Scouting movement began in 1907 when a British man named Robert Baden-Powell wrote and published a book called "Scouting for Boys," based on his experiences in the British Army. The book covered multiple themes including camping, chivalry, woodcraft, patriotism, and other topics. The movement was very popular and quickly spread around the British Empire.
In 1909, an American man named W.D. Boyce was visiting London and had lost his way. Boyce encountered a boy who guided him to his destination and refused any tip that Boyce tried to give him, saying he was merely doing his good deed for the day. This boy became known as the Unknown Scout and his actions inspired Boyce to bring the Boy Scout program to America.
Boy Scout patches are a badge of honor for the scouts who wear them. A scout who excels in a certain area can earn a patch to proudly display to others. The requirements for many Boy Scout patches are not simple either. By displaying his patch, the scout shows that he worked hard to earn it. For example, to earn the Forestry patch, the scout must meet 7 separate requirements. The requirements vary also, such as requiring a visit to a forest ranger or writing a detailed field notebook.
Once a scout earns an award, the Boy Scout patches are his to keep. The scout can display his patches on a sash that he wears at formal Scouting events. Boy Scout patches are an easy and portable way to display accomplishments compared to a certificate or trophy, and many scouts try to earn as many patches as possible.
At WholesalePatches.com we always enjoy working with the Boy Scout organization and we are very familiar with all the Boy Scout patches. Whether you need 10 or 1,000, we've got you covered. Start designing your custom Boy Scout patch now! You can also give us a call at 1-866-720-7467 or fill out our free quote form and we'll get started making patches for your troop!