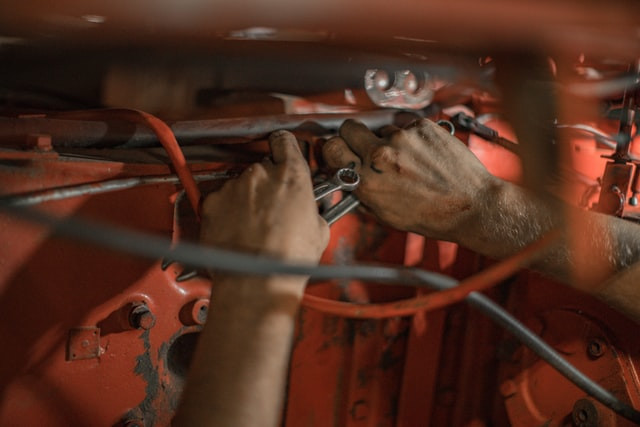 Oct 22, 2020
Create Custom Patches For Employee Uniforms
Custom patches can be used for an array of functions and purposes. Many of us are familiar with uniform patches seen on police officers, firefighters, and even our favorite sports teams. Patches can even be used as promotional items and marketing tools.
However, the most popular use for custom patches is on employee uniforms. Employee uniform patches serve as a way to identify workers and their position within the company. Custom patches can also be used to identify particular departments and more, but they also add a level of professionalism to the job too. Today we take a closer look at custom patches for employee uniforms and their uses.
The main purpose of employee uniform patches is for identification. Patches can be seen on almost every uniform you can imagine. From mechanics to mailmen, police officers, and even our favorite athlete's uniforms are seen boasting custom uniform patches. These designs provide information about the person and the company, such as company names, employee names, and other important details. Identification is important in business, and a custom uniform patch is a must-have for all of your employees.
The reason why custom patches are great for employee uniforms is that they last. Custom embroidered patches are durable and function. Sure, they are perfect tools for identification, promotion, and style, but it's because they last. When properly attached to any uniform, patches will stay in place through most wear and tear. This means they will continue to look great and serve their purpose, outlasting other options such as nameplates and pins. Attach a custom patch to your employee uniforms and keep your business looking professional and exceptional for years to come!
Beyond identifying your customers, custom patches can also be used to promote your company, brand, and/or logo. Uniform patches provide information and let customers know exactly what you do. Essentially, custom patches are small, mobile billboards that promote your business to anyone they come in contact with. Custom patches can leave a lasting impression, so be sure to create something that has meaning to your business. Use custom uniform patches to promote your services while raising brand awareness. Get creative and make a lasting impression!
Custom patches will also serve as a stylish upgrade to any uniform. Imagine how bland and boring most uniforms would be without patches? Imagine seeing a police officer, a firefighter, or even a baseball player without patches on their uniform. These custom patches showcase personality and add a sense of style to any uniform. From bold colors, unique logos, emblems, and more, uniform patches are much more than just informative. They add a touch of class to any uniform and aim to make a lasting impression from the beginning. When designing custom uniform patches, get creative but keep things simple!
Last but not least is team building. Custom employee uniform patches let all your employees feel like they are a part of the team. We all want to be a part of something, and custom patches let us know who is on our team. They can even be used to showcase different departments and positions. Custom patches are versatile and vital when it comes to employee uniforms.
At WholesalePatches.com, we know all about custom patches and uniform patches. Get a free quote for your next order or email us with any questions you have. We'd be honored to work with you!