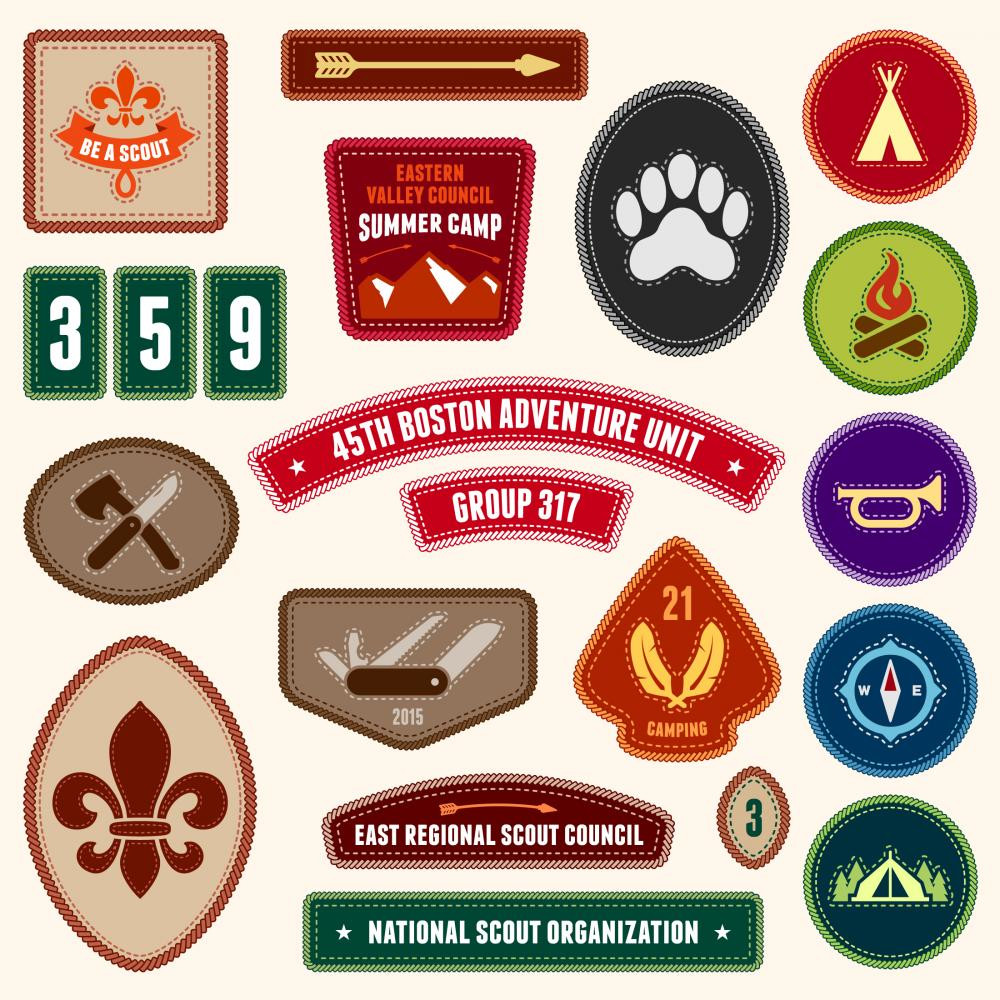 Oct 10, 2016
The Cub Scout program encourages character development, personal fitness, and camaraderie in young boys aged 7 to 12. Cub Scout patches display membership to a certain group or to recognize a particular achievement.
The Cub Scouts are not only a national organization, but an international one as well. The Boy Scouts did not originally have any programs for boys younger than 12. So, in 1913 this led to the formation of a group called the Boy Rangers, not affiliated with the Boy Scouts. Eventually, the Boy Scouts began experimenting with Cub Scout units in 1928 and in 1930 registered the first Cub packs. The Boy Rangers were absorbed into the official Boy Scouts organization.
Members earn Cub Scout patches at the beginning of each yearly age group. The first patch that any scout must earn is the Bobcat badge. This covers the basics of the Cub Scout program. Once the scout earns this patch, he moves on into the appropriate age group to earn more Cub Scout patches by completing various activities.
Cub Scout patches are rewards for certain accomplishments ranging from emergency preparedness to heroism to environmental awareness. Each patch either has the name of the award or an emblem that the scout can proudly show on his uniform. Scouts also can wear a religious emblem or patch of their faith on their uniform as well.
Once a scout reaches the end of the Cub Scout program, his Cub Scout patches are his to keep. If he decides to continue into the Boy Scouts, the only patch he is able to keep on his Boy Scout uniform is the Arrow of Light patch, which is the final award. Scouts who earn the Arrow of Light award also are able to join the Boy Scouts before the normally-required age of eleven.
Scout leaders are also eligible for awards. Cub Scout Den Leaders who complete training and performance requirements, and who have been involved with the group for an extended period of time are able to earn special awards and recognition.
Wholesale-patches.com always considers it an honor to work with any of the Scouting programs and our design teams are very familiar with the standard patch designs. We're always happy to design custom Cub Scout patches for a troop or council as well or start designing your own custom Scout patch now! Call us at 1-866-720-7467 or fill out our free quote form today and our talented graphic artists will get to work designing your troop's patches!