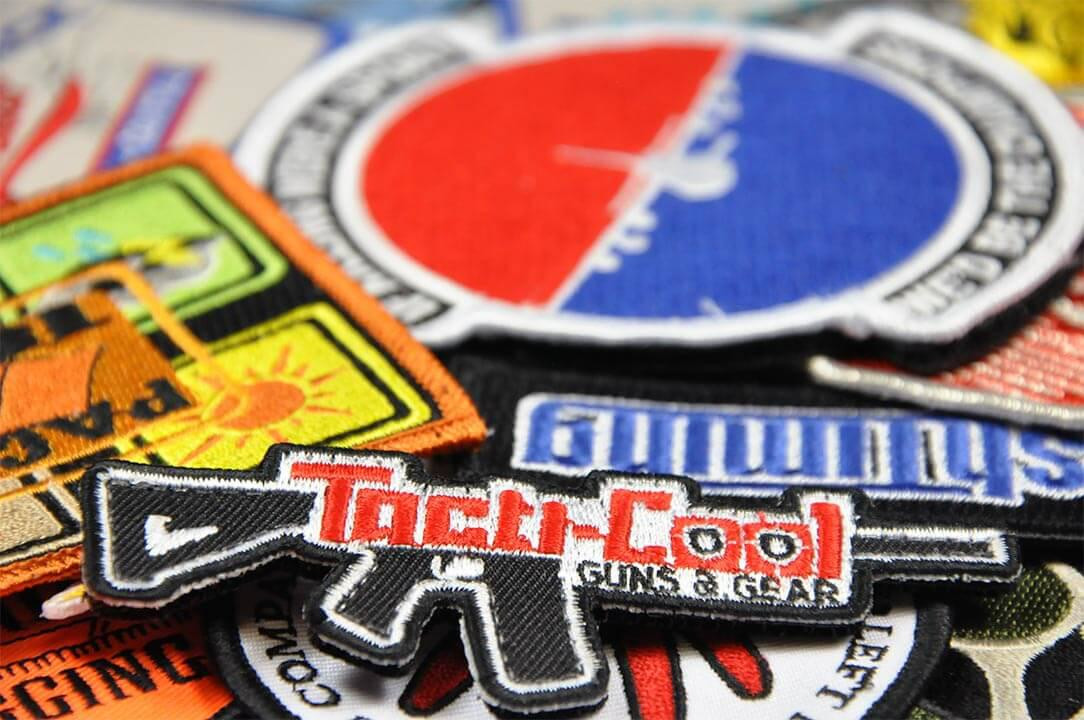 Jul 14, 2017
Design Wholesale Custom Patches Like a Pro
If you want to design wholesale custom patches, there are a few things you need to know. It's not hard to learn, and you'll be a pro at patch design in no time!
Start with the embroidery percentage. This might appear confusing, but it's really quite simple. The percentage refers to how much of the twill backing of your custom patch is covered by embroidery thread.
There are three basic percentages – 50, 75 and 100%. Your design will determine which is appropriate for your patch.
For example, a very simple patch design, such as a uniform name patch will be 50% embroidered. Half the twill surface will be covered with thread (creating the design) and the other half will be exposed twill.
A 75% embroidered patch is a more intricate design, such as some corporate logos. This leaves – you guessed it – only a quarter of the backing twill exposed.
Last but not least, a 100% embroidered patch covers the entire surface of the twill with the embroidered design. This is common for most intricate patch designs.
Because the backing material is visible on 50% and 75% embroidery, good patch providers offer a range of twill colors. This enables the twill to complement the colors of the embroidered design.
Next, consider the size of your patch. When you design wholesale custom patches, size and embroidery percentage are the two factors that influence the price of your patches.
To calculate the size of your patch when ordering, measure the height and width of your patch in inches. Add those two numbers together, then divide by two. That's your patch size.
For example, if your patch is 2" wide and 3" high, adding those together gives you 5. Divide by 2, and presto! You need to order 2.5" patches.
Remember, you're not limited to standard round, square or rectangular shapes. Today's patch suppliers can create custom shaped patches in just about any shape you can imagine. If you want one in the shape of a tow truck, for example, no problem.
If you're not sure what you want your patches to look like, contact your provider. Any good provider, such as Wholesale-Patches, will have talented, experienced staff members who can help you create the perfect design for your patches, whether for uniforms, motorcycle jackets, or just about anything else. Just let them know what you're looking for and they'll handle the rest.
One more thing to remember when you design wholesale custom patches is how you want to attach them to your apparel. Standard sew-on patches are the most secure form of attachment. Iron-on backing makes patches easy to install. Velcro patches can easily be moved between uniform garments. Once again, your patch provider can advise you on the best attachment methods for your particular needs.
The bottom line is that it's easy to design wholesale custom patches with a little bit of planning. At Wholesale-Patches, we specialize in creating great patches of all kinds for customers all over the world. To find out more, just fill out our no-obligation Free Quote form, call us toll free at 866.720.7467 or email us at sales@wholesalepatches.com. We look forward to serving all your custom patch needs!