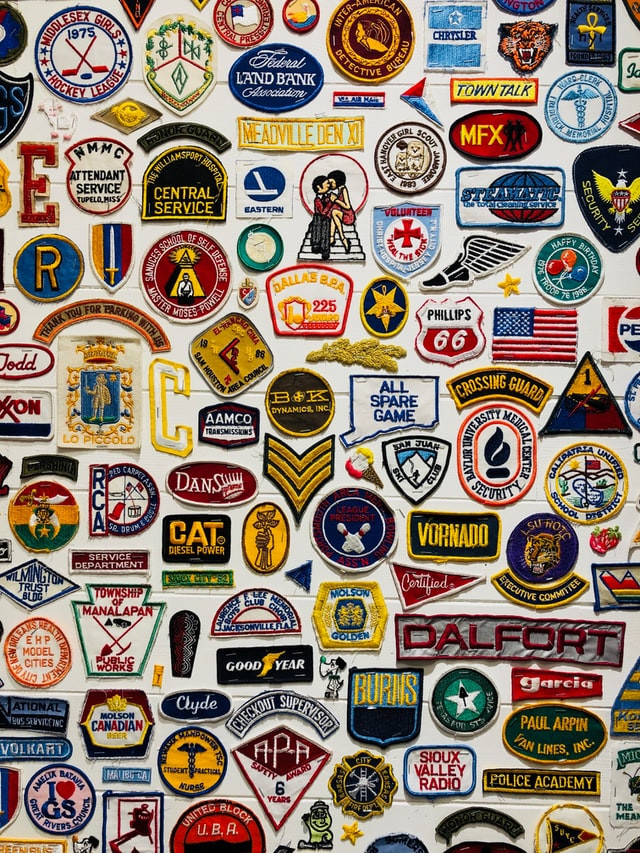 Oct 20, 2020
How To Choose A Reputable Custom Patch Provider
One quick search online will yield you several custom patch makers who can help you create a unique patch design. Narrowing down those options and sifting through your selections for the best deal can be daunting and a bit overwhelming. However, when you know what you are looking for, the process of choosing the best custom patch provider is rather easy!
But what should you be looking for?
Well, first, make sure you choose a company that offers free artwork services and unlimited revisions. Even if you have a fully-realized concept prepared before contacting a custom patch maker, the artwork file will still need to be converted to ensure it is compatible with the manufacturing process.
You also want to find a custom patch provider that offers free priority shipping. Nearly any custom patches you can buy are advertised with "free" shipping, however not all shipping is the same. Free standard shipping can take a few weeks or a few months.
Finally, be sure to choose a custom patch provider that includes a written guarantee of quality. This will give you peace of mind knowing that your custom patches will be of the highest quality and free of manufactured defects.
Keeping these three things in mind will put you on the path to finding a reliable patch provider. While these three elements are important, another thing to think about during your search is customer service. The level of service you receive will depend on the company that you contact. Finding a company with exceptional customer service will streamline the ordering process while ensuring you get the patches you envisioned.
Customer service is vital, especially for customers who need artwork made from scratch. Submitting your artwork as a completed vector file will help the process. However, when you only have a sketch or a rough idea of your design, things slow down. Another service issue is communication. For anyone ordering custom patches, or custom designed anything, communication is key. Our customers have told us about problems communicating their ideas with different custom patch makers.
Over the years at WholesalePatches.com, we have kept these issues in mind and have developed ways of making the process quick and easy. Designing and ordering custom made patches has never been easier. When you choose WholesalePatches.com, you can count on high-quality patches at a price that won't break the bank. Our goal is to make the entire process of ordering and designing custom patches as quick and easy as possible.
We include the three important things above, including free artwork services, free priority shipping, and a written quality guarantee. We also strive to give you the best customer experience possible, and we take pride in it. We have a full staff of graphic artists and designers who have years of experience crafting custom patches. Upon submitting a free quote on our website, your first free proof of artwork will be ready within 24-48 hours. Revisions generally take 24 hours or less.
Our sales team is also available to help you refine your artwork and choose the best options to bring your custom patches to life. This includes selecting the best type of patch, from custom embroidered patches to photo-quality printed patches. We offer a full range of custom options as well, including thread colors, shapes, and sizes.
We also provide updates during the manufacturing process. Feel free to contact us at any time, and we will let you know how your patches are coming along. Once they are finished, we will send you tracking information so you can follow your order as it ships.
At WholesalePatches.com, we believe that our team offers the best customer service and the highest quality custom patches in the industry. However, it's important to remember that you should never have to pay for a project before having artwork created. Several patch makers advertise free shipping, but not all shipping is the same. And, without a written quality guarantee, you run the risk of ordering sub-par patches.
Now that you have all the tools, it's time to make the right decision. Contact us today for a free quote or email us with any questions. We'd be honored to work with you!