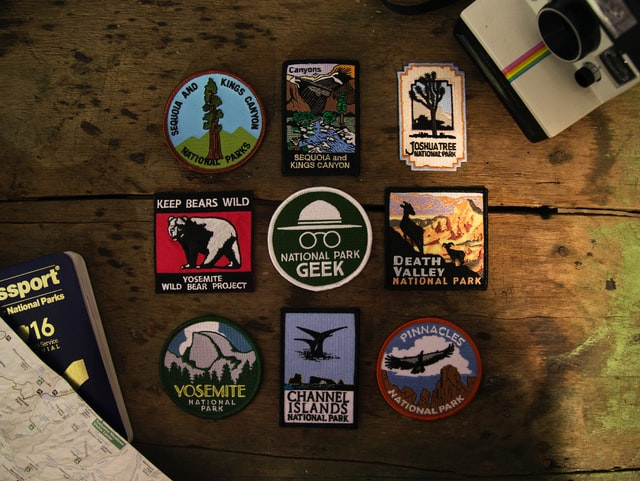 Oct 30, 2020
Make A Point With Morale Patches
Custom patches can serve many purposes. They can be used for identification, marketing, promotion, or simply used to get a point across. When it comes to military patches specifically, sometimes the official patch doesn't say exactly what you are trying to convey. Custom morale patches undoubtedly will.
Sometimes you need a custom patch that shows your attitude and personality, which is exactly what morale patches are for. This could be a custom patch for your military unit or just a personal motto.
Think about what you want your custom patches to represent. Do you want to make a political statement? Or are you looking to showcase your unit pride?
When it comes to attaching morale patches, a Velcro® attachment is your best bet. Since you are not displaying an established motto, you may need to remove your personal patch quickly. Hook and loop fasteners allow your patches to be quickly removed as needed, and you can transfer them between garments as well.
Finding a reputable patch provider for morale patches is easy. You just need to know what to look for. A good patch provider will supply top quality patches at a price that fits your budget.
Don't settle for anything less than high-quality patches with an exceptional design. A good patch provider will go above and beyond to meet your expectations. You should expect top quality materials, no matter what patch style you order. First-rate embroidery or weaving thread, twill backing or PVC backing and inks are a must.
A good patch supplier will feature talented graphic artists who will help you turn your original design into a wearable work of art. Be creative and think outside the box -- literally. Custom shapes add appeal to any patch, providing something memorable and unique in the process. A good patch supplier can create patches in any size or shape you can imagine.
Use color to elevate your patch design. A reputable provider will offer up to 7 embroidery thread colors free. However, you can add up to 24 colors for an extra charge. PVC patches offer virtually unlimited color choices.
You can also take your embroidered patch design a step further and add metallic or neon thread for a pop of color. The custom options are virtually endless!
At WholesalePatches.com, we know what it takes to create outstanding custom patches. Our talented team of graphic artists will work with you to craft custom morale patches that look exactly the way you want.
Custom morale patches are unique and fun. From making a statement to an inside joke, these patches serve a purpose. Want to find out more? Get a free quote on your design or email us with any questions you might have. We're here to serve all your morale patch needs!