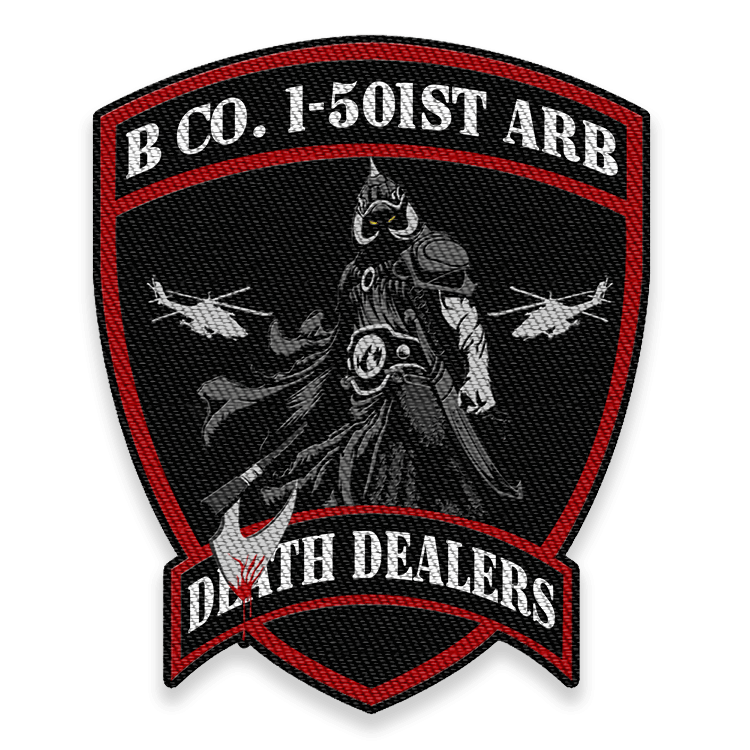 Jul 7, 2017
Military Patch Design Online is Easy
When it comes to military patch design online, it's never been easier to create exactly what you want! The online ordering system at WholesalePatches.com makes it easy to create your custom patch design and order your patches in just minutes.
If you're ordering military patches, you have things to do. Your time is valuable, so we don't waste it. We make specifying your patch details, getting a price and placing your order fast and easy.
Start with our online order page. Our simple four-step process helps you place your order and gets you on your way in record time.
To begin, just tell us the desired patch width and height in inches. Our automatic size calculator will determine the size of your patch.
Next, select the embroidery percentage of your patch. This is determined by the size and design of your patch. With 50% embroidery, just half the twill backing is covered with text or a logo. This will typically be a very simple patch, often just a small amount of text with little or no additional artwork.
A 75% embroidered patch covers (you guessed it) 75% of the twill with embroidery. This allows a more detailed or larger image.
Last but not least, the 100% embroidered patch leaves none of the backing twill visible. This allows the most detail possible on an embroidered patch.
The next step in creating your military patch design online is to select the backing style that fits your needs. Whether it's sew-on, tape, Velcro or iron-on, we've got the style that's right for your custom military patches.
Then choose other options, such as hot-cut borders, metallic threads or button loops. You have a tremendous amount of flexibility.
Now you're ready to upload your design image. Once you do that, and add any additional comments you want, let us know how many patches you need. Click the See Price button and we'll show you the price of your order. If that's agreeable, you're all set to check out. What could be easier?
Of course, we won't charge your credit card until you approve a proof of your design, which we'll email to you. And if you have questions or concerns, you can contact us at any time via email or toll free call. Just let us know, and we'll be happy to respond to any questions you might have.
If you're not certain what you want your design to look like or what size you need, no problem. Just fill out our standard no-obligation Free Quote form, or call us toll free. You'll still get our signature outstanding customer service, lowest prices possible and top-quality patches.
Whether you choose to create your military patch design online, or via the phone or Free Quote form, we back everything we sell with our 100% Satisfaction Guarantee. Should you find a defect in either materials or workmanship in any patch you buy from us, just let us know. We'll replace it at no added cost to you.
It's all part of our commitment to giving you the best products, prices and customer service you'll find anywhere. We look forward to serving all your custom military patch needs.