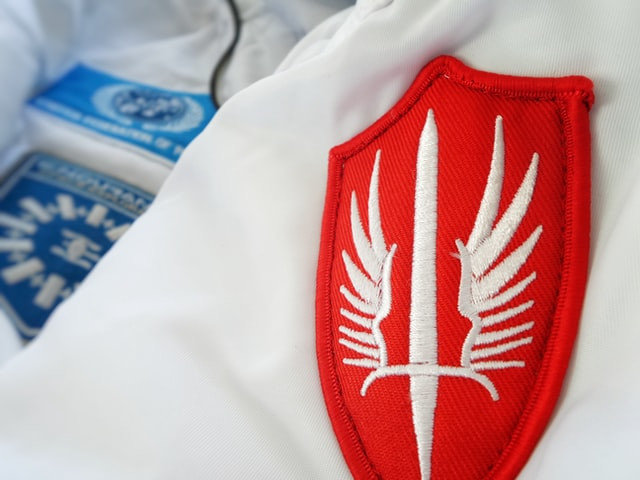 Nov 9, 2020
Think About It! What To Consider When Ordering Custom Wholesale Patches
When you are ready to order custom embroidered patches for your company, brand, organization, or group, there are a few essential things to keep in mind. At WholesalePatches.com, we have created a wide range of custom patches, and we know what it takes to make great patches that stand out.
However, we have also learned a few key details that anyone who orders custom patches should think about. There are a few tips that will help you get the most out of your order, and we're here to help you create quality patches that you can be proud of.
First things first, shop your patch order and design competitively. Get a few quotes from different reputable patch providers and make sure the quality of products are comparable. Choose a patch provider that offers the best quality for the best price, and be sure to understand all of the services you are getting for the price.
Make sure you know what you are buying. Some manufacturers will automatically assume you know all about patches. Asking the right questions will ensure that you will get the custom patches that you envision. Be sure to balance savings and quality. When designing custom patches, do not make sacrifices to quality in order to save on your cost. Be sure that your demand matches your budget and carefully plan your order. Now that we have touched on the ordering side of custom patches let's talk about the design.
Custom patches serve to promote, raise brand awareness, and even assist in team building. When designing custom patches, avoid over complicated designs. You want your clients, customers, and potential customers to clearly see what they are looking at. Your patches should be clear and legible, with images and text plainly visible.
Be sure to proofread your text too. This might seem like a simple part of the process, but it's a relatively common mistake. Also, check your text for spelling and grammatical errors. Many companies deal with a large volume of orders and may not catch these mistakes. This is especially true with names!
Before ordering your custom patches, be sure to review your design and the plan. Ensure that your design is appropriate for the type of patches you need. Make sure to place your order well in advance to ensure that your pins arrive on time. Review all of your artwork and text before placing your order, and ensure that no details have been missed.
At WholesalePatches.com, we have over fifteen years of experience creating custom patches of all sorts. Using these tips mentioned above will help speed up your ordering process and ensure that you get the custom patches you need. If you are unsure of what you want your patch to look like, don't worry, we've got you covered.
We have an incredibly talented team of artists and graphic designers who will help you create the perfect custom patches for your particular needs. No matter if you are looking for custom patches for uniforms or as promotional products and marketing tools, we've got you covered. Let us show you how easy ordering custom wholesale patches can be.
Get a free quote on your next order or email us with any questions you have regarding ordering, designing, and more. We'd be honored to help!