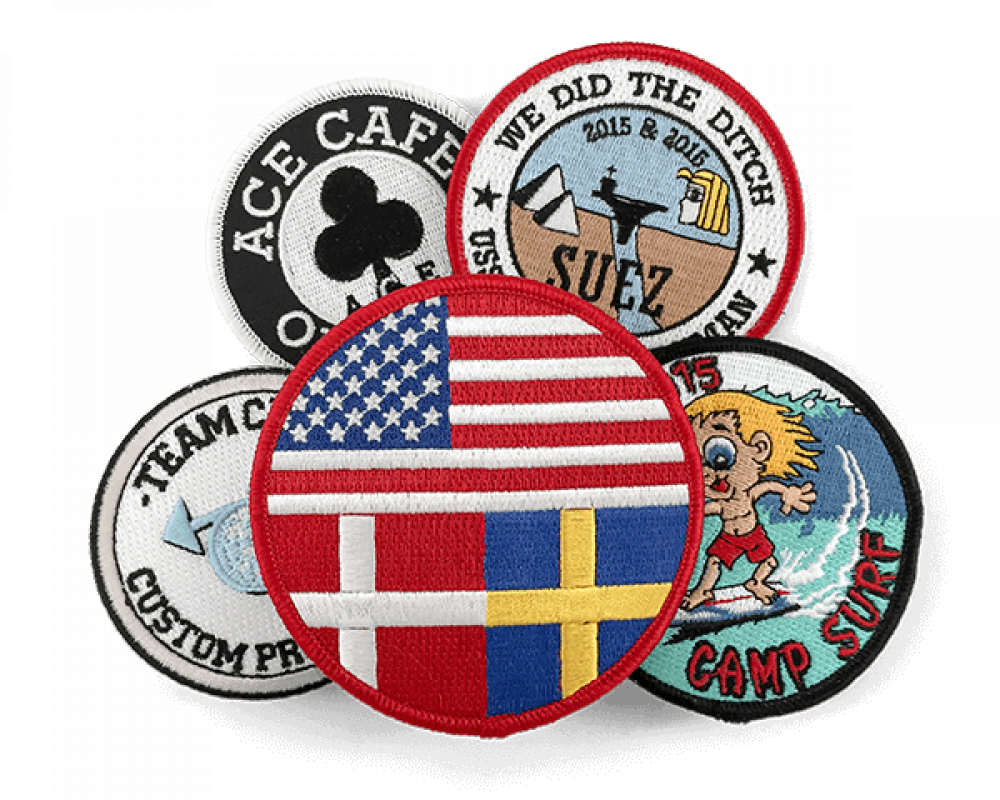 Oct 10, 2016
Wholesale custom patches are a great way to add personalization to a shirt, jacket, vest, or almost any other article of clothing. Patches are also ideal for backpacks for school. Some schools have a required uniform that doesn't allow for embroidered patches, and a patch on a backpack is a simple way for a student to stand out from the crowd.
Patches may be a common sight today, but it wasn't always this way. With the advent of machinery and computer technology, the process has become much faster and cheaper.
Modern technology allows for mass production of patches, something that once was a time-consuming process. Since all embroidered patches were handmade, they were more expensive as well. Once, patches and other embroidery were only for the wealthy. Now they are available to anyone.
Patches can trace their roots back thousands of years to ancient cultures in Asia, the Middle East, and the Mediterranean. The embroidery process was time-consuming and as a result, was expensive. Only wealthy members of society had embroidered patches or other items. Patches became a status symbol that displayed a person's wealth for all to see.
Now that embroidered patches are easier to make and are more affordable, they are less a status symbol and more a way to show a person's interests or skills. Patches can bear any sort of image a person can think of.
A business can have a patch with the company slogan. Sports teams can feature their mascot or team logo. A band can hand out a patch with their name or song lyrics to fans at a concert. The only limit on a patch design is a person's imagination!
Organizations around the world wear patches as an official part of their uniforms. Militaries, law enforcement, emergency response, government officials, and many private companies all wear patches of some kind.
Soldiers in the military wear patches with their name, rank, and division. Law enforcement and other emergency personnel have patches that feature the name of their department and the department logo. Employees of a business wear patches with the company logo and their role within the company.
At WholesalePatches.com, our focus is designing the best wholesale patches for you. Our awesome team of graphic artists has years of experience, and their goal is to make sure you are 100% satisfied. Whether you only have a basic idea of what you want, or you know everything down to the specifics, our design team will make sure your patches come out looking the best. Start designing your custom patch now! We absolutely will not be beat on quality or price, so look no further!
Revisions to a design are always free, so if your design isn't exactly what you want at first, we'll happily make any changes that are necessary. Call us at 1-866-720-7467 or fill out our no-obligation free quote form and our talented design team will begin working on your custom wholesale patches today!