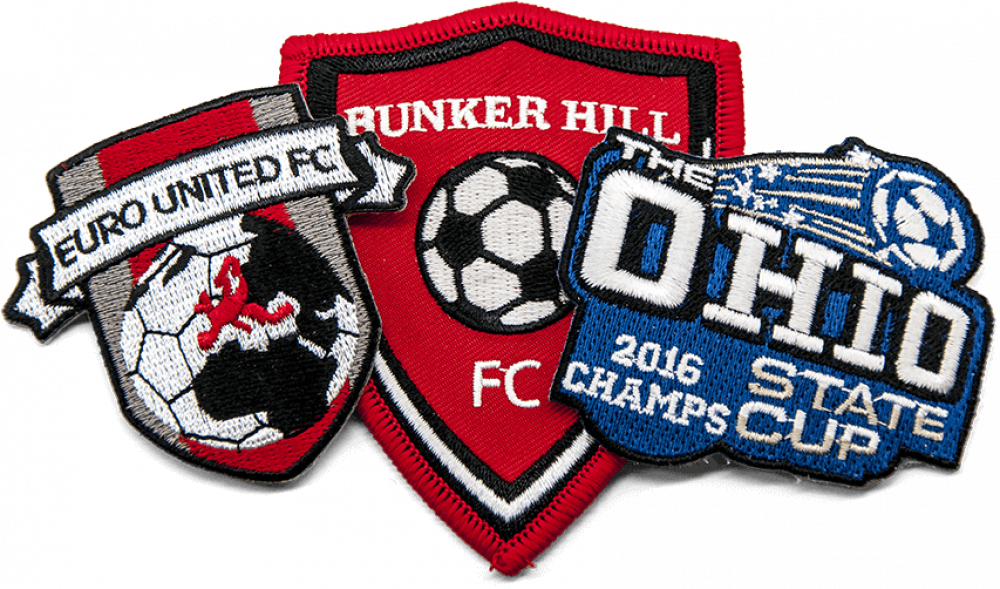 Oct 10, 2016
What goes with youth soccer like a ball and a net? Custom team soccer patches, of course! You've seen the patches at games and tournaments. You know how much they can contribute to team spirit and showcase your team logo. At Wholesale Patches, we can get your team patches to you quicker than you can say "GOOOOAAAALLLLL!"
Youth soccer's all about fun, for all age groups. No matter whether your kids are playing in an "everybody plays" league to learn the basics or in more competitive tournaments, it's all about the love of the game. No matter whether it's a competitive 11-player per side game or 3-on-3 with no goalkeeper, it's all about enjoyment and sportsmanship.
Wholesale Patches is your first choice if you're shopping for custom soccer patches for your team. We can help you create custom patches that showcase your team's skill, attitude and esprit de corps. We're established providers with a track record of excellence - just like your team.
Especially if your team is playing in AYSO or U.S. Youth Soccer games, custom soccer patches make a great statement of team spirit. But no matter what league your kids play in, they're sure to appreciate the patches as a way to show they belong. So what makes Wholesale Patches the best place to buy your team's patches? That's easy. We're determined to make it easy and fun for you to buy from us. We won't be undersold on price. And we are absolutely committed to your total customer satisfaction with the finished product.
You want to buy from a company that has a track record. We've been in the business of supplying top quality custom patches for nearly a decade. We have a roster of satisfied repeat customers. And our parent company is rated "A" by the Better Business Bureau. We encourage you to check out our competitors, particularly those promising a lower price. Some aren't rated by the BBB. Others have a poor rating. That should tell you something about how much they value their customers. Which would you rather deal with?
When it comes to ordering, remember what we said earlier - it's all about having fun. We promise our ordering process with our friendly staff will be friendly, fast and fun. After all, if you're not having fun, why do it?
Ready to order? Need more questions answered first? Either way, we're happy to hear from you. Just give us a call toll-free at 1.866.720.7467 to talk to one of our friendly customer service representatives. Or if you'd prefer, email us at sales@wholesalepatches.com or fill out our no-obligation free quote form. Contact us today and let us show you how great your team's custom soccer patches can be!